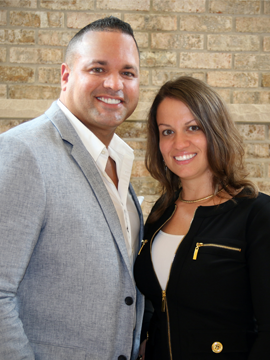 Pete & Renata LaSalle
Broker Owners
Office: 219-707-5876
Pete: 219-707-2476 or pete@weichertnwi.com
Renata: 219-608-9613 or renata@weichertnwi.com
Weichert, Realtors – NWI & Company is located in the heart of Valparaiso Indiana, Porter County. Broker Owners, Pete & Renata LaSalle are proud to be affiliated with WEICHERT, REALTORS® one of the most powerful and respected names in Real Estate. We want to remain a staple in our community and contribute to its continued growth and development. It's our company goal to be innovative business leaders and maintain high stature in our local marketplace, while being recognized for customer service and continually educating ourselves & consumers. 
Our Team of Brokers are ready to serve client needs in Northwest Indiana including Porter, Lake, & LaPorte counties. We also service neighboring counties of Starke, White & Jasper. We pride ourselves in being diverse agents with vast knowledge in all types of residential sales, whether New Construction, Relocation, Traditional Buying/Selling, REO, Short Sale, Estates, Lakefront, Land, Farm, or Investments. 
Weichert, Realtors – NWI & Company offers sound advice, reliable follow through, attention to detail and we will strive to make your real estate transaction a great experience every time.
Braulio Martinez 
I am excited to announce that I recently became a Real Estate Broker and will be representing Weichert, Realtors Northwest Indiana and Company. I am looking forward to this new career and anticipate that I will be able to help many people find the perfect home for their individual needs.
Born and raised in Indiana, I grew up in the small town of Frankfort. I graduated from the Scott College of Business from Indiana State University in 2012. With over 10 years of sales experience and my business background, I'll benefit my clients with their largest financial decision. I'm highly motivated, bilingual, and am looking forward to helping people find their dream homes and building lasting relationships. As a Weichert Agent, I sell more, because I do more!
Please choose me for any of your real estate needs, whether it be selling or buying.
Debby Dykstra 
Edward R Kubiszak
I am an accomplished business professional with work experience in both Fortune 500 companies and small privately held companies. I have an MBA in marketing management and have developed strong online marketing skills. I have experience using online advertising tools such as Google Adwords, Google Analytics, Linkedin, and Facebook.
I am a listing agent and focus on homes that did not sell the first time. Since I have an MBA in marketing, I will use my knowledge to try different approaches and strategies to sell your home. I have developed and use the marketing RAMP program to assist sellers in getting their home sold quickly.
For over 18 years I have been employed in some capacity in a customer service role and it is my intent to take care of my clients with a high degree of care and professionalism that I have consistently displayed.
Damian Thomas
Office: 219-707-5876 
E-mail: Damian@weichertnwi.com 
Web Page: http://weichertnwi.com 
As a US Army veteran, I never dreamed I would have the opportunity to peruse my passion and become a real estate agent.
I moved to Northwest Indiana a few years ago from Illinois due to very strong family ties in the area. Now you may be wondering what sets me apart from every other agent out there? Well, Iam customer-service-oriented real estate agent who helps buyers and sellers. I possess strong analytical and problem-solving skills which make me the perfect asset in helping you through the stress of listing or buying a home. As a 12-year Army Veteran, I understand the stresses associated with a full-blown relocation, as well moving even just a short distance. Give me a call today and let me show you just how hard I will work for you!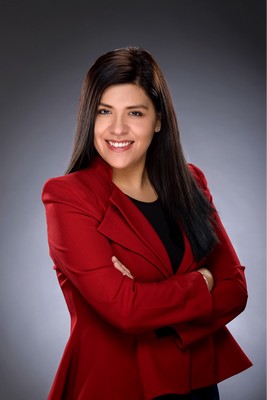 Natalia E Jimenez
Office: 219-707-5876 
E-mail: natalia@weichertnwi.com 
Web Page: http://weichertnwi.com  
Natalia is a life long resident of Northwest Indiana. She offers a vast array of knowledge to help guide you through the purchase and sale process of your property. As part of WEICHERT, REALTORS - NWI & Company, you can be assured you'll receive top notch service, sound advice, and a seamless transaction from start to finish.
Specialty Designation:  WOSB (Woman Owned Small Business) & SFR (Short Sale & Foreclosure Resource)